So I thought it might be nice to collect the links to a bunch of the networking site you all mentioned in the comments of last tuesday's post, incase any of you wanted to expand your networking horizons. Because in all honesty, I haven't heard of a few of them (*coughkellycough*) and I figured I wasn't the only one. :D So here we go... I will appologize not if I got any of these wrong as I said a few were unfamiliar but I'm really glad I got all these additions to check out!
JacketFlap is a networking site for any of you working in the YA and Children's book genre. It boasts over 200,000 members - including authors, illustrators, publishers and other creators of books for Children and Young Adults.
A Writer's community established by HarperCollins.
Another Children's Book/ Young Adult Writers site (curtousy of Kelly)
This one I have heard of before. :D YALITCHAT has a strong twitter following as well. A great community for the YA writers out there.
This one I'm not all that familiar with but from what I know LinkedIn is another Networking site much like Facebook but for Professionals in your industry. :) Seems like a good way to keep up-to-date with the publishing industry.
The CBI Clubhouse is a third Children's writer site (this one was mentioned by both Kelly and Dawn) Personally I heart their little bookworm mascott. He's so stinkin' cute! :D
The Socitey of Children's book writers and illustrators is a great site with news on conferences, book awards, and plenty of publishing industry news.
Social Moms is a online community for the Moms out there. This was one of the unfamiliars to me but just quickly searching around it - it seemed chalk full of great stuff. I'm going to have to go back and become more familiar with it.
I figured I didn't really need to put this one up but I did it anyway, just in case.
FACEBOOK
Twitter -
140 characters to express yourself. :) Its a fun way to get inventive.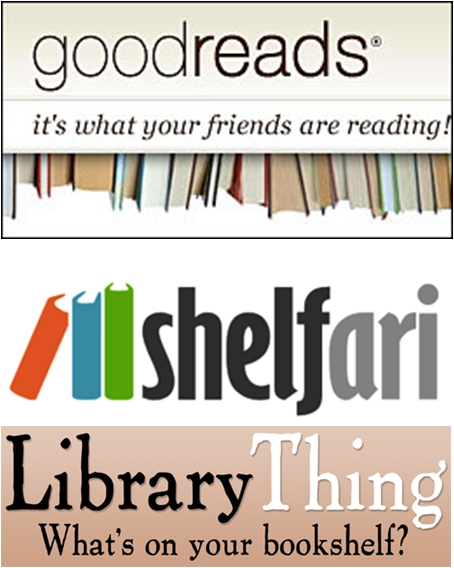 I know many of you may already be familiar with these, but
Goodreads
,
Shelfari,
and
Library thing
are great sites for avid readers to keep track of books they've read, books that are coming out, and sharing their thoughts on each. I heard that it is addictive for authors to sneek around this site seeing what readers think about their novels but I also heard that is a masochistic endevor. Just so you're warned. :
Additions
The Institution for Children's Literature website
Curiousy of you know who. (Her name begins with K.) I'll give you three guesses and the first two don't count. ;)
This one is one I forgot to add myself.
Miss Snark's First Victim
is a really great site for manuscript testing. For we unpublished, MSFV holds a lot of writing submission contests that are incredibly useful for testing your current manuscripts. People are not afraid to tell you what they think over there! There are also Secret Agent contests every month where a annonymous agent reads all 50 submission and give constructive feedback. Its a great site.
P.S. If anyone has any more they'd like to share please let me know! I'll be happy to add to the list.